Best in Class
Did you know that every year, the Illinois State Board of Education (ISBE) recognizes Illinois educators and staff for exceptional contributions to Illinois schools?
The program, called Those Who Excel, annually honors a variety of educational personnel and community members who have made outstanding contributions to elementary and secondary education. There are seven different categories and three levels of awards that include the Award of Excellence, Award of Meritorious Service, and Award of Special Recognition.
CCSD59 is extremely proud to announce five staff members in four different categories will receive an ISBE award at the Those Who Excel Awards Banquet on October 20, 2018, at the Bloomington-Normal Marriott Conference Center. These employees will be recognized for their exemplary service and dedication to CCSD59's students, families, and community.
Admiral Byrd's Sara Magnafichi not only received the Award of Excellence in the Classroom Teacher category, the highest level of award, but is also among ten finalists for the Illinois Teacher of the Year award. This is a profoundly prestigious honor. The Illinois Teacher of the Year also gets nominated in the National Teacher of the Year program.
Please join us in congratulating the following CCSD59 staff members for representing our district at Those Who Excel and receiving state-wide recognition for their service.
---
Excellence Award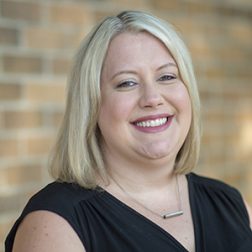 Sara Magnafichi, Admiral Byrd – Teacher Category
Sara is also a Top Ten Finalist for the Illinois Teacher of the Year
"Over the years, Sara has worked on improving students' social-emotional lives in various ways. She connects with students and brings out the best in them because she gets to know them as individuals, and she cares about them. Her students know that. Year after year, Ms. Magnafichi has displayed this type of dedication to the students in our building. Sara is that unique individual who embodies all that we desire in a teacher for the students we serve." –Mary Ellen Esser, Principal of Admiral Byrd Elementary
---
Meritorious Award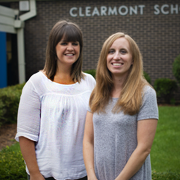 Instructional Coaching Team, Amy Gerardy and Alyssa Kocher, Clearmont – Team Category
"These coaches are both people of high integrity, always placing students first. In all my time of working closely with them, they have proven to consistently examine district issues from the point of view of what is best for students and families. They are outstanding individuals with a strong moral character. I have been especially impressed by the determination and the dedication that they bring to the profession." – Dr. Kimberly Barrett, Executive Director of Literacy and Instructional Coaching, CCSD59
---
Special Recognition Award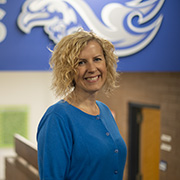 Dr. Michelle Piotrowski, Friendship – Student Support Personnel Category
"Dr. Piotrowski has an amazing ability to deal with tragedy in a relaxed manner. She zeros in on what needs to happen and supports everyone, every step of the way. This support is so meaningful to others, and it is available to every single person in the building. She is comforting to staff members and they reach out to her when they have lost a spouse or loved one. Our staff values her as a friend, confidant, and support. They value her level of professionalism and that anything they say will be treated with care and kept confidential." – Jodi Megerle, Principal of Friendship Junior High
Melissa Tejeda, Holmes Cluster – Educational Service Personnel Category
"Melissa has demonstrated she cares a great deal about the welfare of others. Her disposition is very caring and professional. Melissa is a kind, compassionate, intelligent, and reliable person who has a clear sense of direction and purpose to help and address the needs of our school community."- Dr. Felix M. Medina-Gonzalez, Fifth Grade Dual Language Teacher, John Jay Elementary